A GENUINE CRETAN EXPERIENCE
A GENUINE CRETAN EXPERIENCE
A GENUINE CRETAN EXPERIENCE
A GENUINE CRETAN EXPERIENCE
A GENUINE CRETAN EXPERIENCE
A GENUINE CRETAN EXPERIENCE
A GENUINE CRETAN EXPERIENCE
A GENUINE CRETAN EXPERIENCE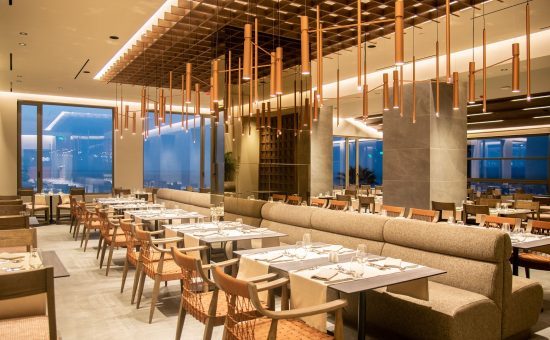 An Authentic Cretan 5 Star Hotel in Crete Island
King Minos Retreat 5 Star Hotel in Crete
Perched amphitheatrically on the verdant hillside, KING MINOS RETREAT Resort & Spa features a 5-star hotel in Crete, proud member of the GOLDEN Hotels & Resorts, enjoying an enviable location with unobstructed sea views on the north coast of the Cretan Sea. This charming hotel in Hersonissos consists of a main building with brilliantly appointed rooms and suites, specially designed family rooms and Mediterranean-style rooms scattered throughout the colorful gardens.
Built according to the modern Cretan style and architecture, KING MINOS RETREAT Resort & Spa offers a 5-star hotel in Crete with a great array of facilities and services for everyone to enjoy, welcoming guests to experience the authentic essence of the renowned Cretan Philoxenia to the fullest. Guests are invited to succumb to all pleasures of Cretan hospitality, savor eclectic Mediterranean flavors in view of the sea and experience the relaxed atmosphere of the Greek summer like never before.
A Spectacular 5 Star Resort in Hersonissos Crete
KING MINOS RETREAT Resort & Spa is a stunning resort in Crete featuring all that a traveler may desire over the holidays. Spacious rooms with private pools and outdoor Jacuzzis, exciting activities, and events as well as entertainment options to enhance the quality of their stay. It is the perfect choice for travelers seeking for an upscale accommodation in Hersonissos, Crete where every day can be enjoyed to the fullest. KING MINOS RETREAT Resort & Spa is a 5-star resort in Hersonissos, Crete offering one of the best places to stay in Crete as it boasts a great array of facilities and services to elevate your holiday experience.
Best Crete 5 Star Hotels
Nuzzled in verdant surroundings, in the famous holiday resort of Hersonissos, only 15 minutes walking distance from the port and 24 km away from the airport of Heraklion, KING MINOS RETREAT Resort & Spa offers a stunning hotel in Crete that serves as the perfect base for your holidays in Crete Island. The hotel's Idyllic location near Heraklion, Crete allows guests to visit some of the most gorgeous beaches of the island such as Agia Pelagia, Ammoudara and Malia as well as the Minoan Palaces of Knossos and Phaistos and get acquainted with the Cretan philosophy and culture at their own pace and convenience. This exceptional 5-star hotel in Hersonissos aims to make you feel as part of the family, part of the spectacular Cretan culture and legacy and thus organizes thematic evenings and events to entertain its guests and bring them just a step closer to the Cretan philosophy of life. KING MINOS RETREAT Resort & Spa is a spectacular Resort & Spa in Crete considered the ultimate holiday resort for offering quality 5-star accommodation on a half board basis to ensure a relaxing and stress-free holiday for all of its guests.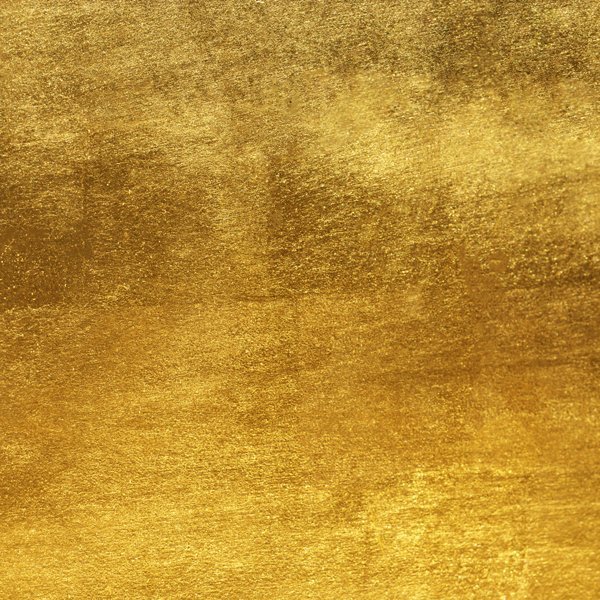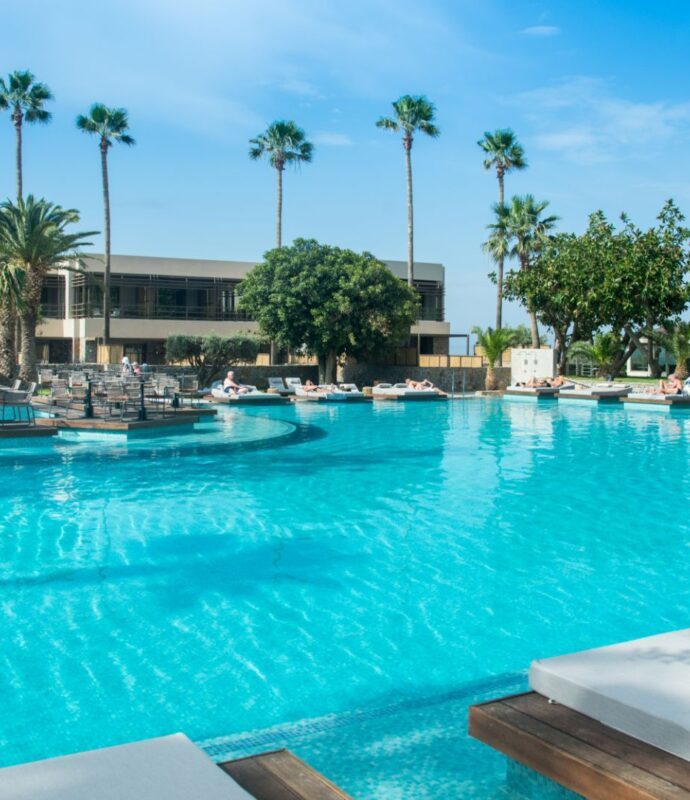 Rooms & Suites
ROOMS
Inspired by the Cretan architecture, KING MINOS RETREAT Resort & Spa features a hotel with beautifully styled 5-star accommodation in Crete for travelers wishing to enjoy an authentic Cretan experience. The hotel consists of 142 rooms and suites designed to evoke a contemporary minimalistic island aesthetic.
SUITES
From classic double garden view and sea view rooms to specially designed family rooms and suites, KING MINOS RETREAT Resort & Spa has made all necessary provisions to accommodate the needs of couples, friends and families with children, business or leisure travelers visiting the island of Crete.
Highlights
UNIQUE CULINARY EXPERIENCE
Catering to all the senses, KING MINOS RETREAT Resort & Spa features a fine collection of restaurants and bars introducing its guests to the mouthwatering pleasures of the Mediterranean gastronomy. Guests are welcome to start of their mornings with scrumptious breakfast choices at the hotel's breakfast buffet served at the main restaurant overlooking the azure of the sea.
PERSONALIZED TREATMENTS
Reinstating the notion of wellbeing, the hotel's ethereal spa invites guests to succumb to a series of pampering pleasures that will elevate their every sense. Holistic spa therapies and signature spa treatments for body and mind can be enjoyed in the soothing ambiance of the spa suites, specially designed to evoke a unique sense of privacy and seclusion.
Facilities
Upscale Holiday Facilities and Services in Hersonissos, Crete
King Minos Retreat Resort & Spa is an exceptional holiday resort in Hersonissos, Crete going above and beyond to enhance the overall experience of its guests' stay. Besides the great array of accommodation options for all tastes and preferences, the resort also features a great array of restaurants and bars.
Welcome to Crete
THE WORLD WITHIN CRETE
Crete is an island offering the world's greatest treasures, from history and culture to natural wonders and civilization, renowned gastronomy, myths and legends. An island worth exploring from side to side.